One of the best things about Discord is the flexibility it provides to the user for various customizations. From your status to even the Discord server theme, you can set it in the way you want. All these are for setting your Discord account in the most attractive and desired manner.
Now, here we are with the best six Discord Server Theme Ideas to make your server way cool and attractive. As a result, people will try to follow your server theme, and you can make your server look aesthetic and mythical. We also have the server ideas for providing a magical and futuristic vibe to the server.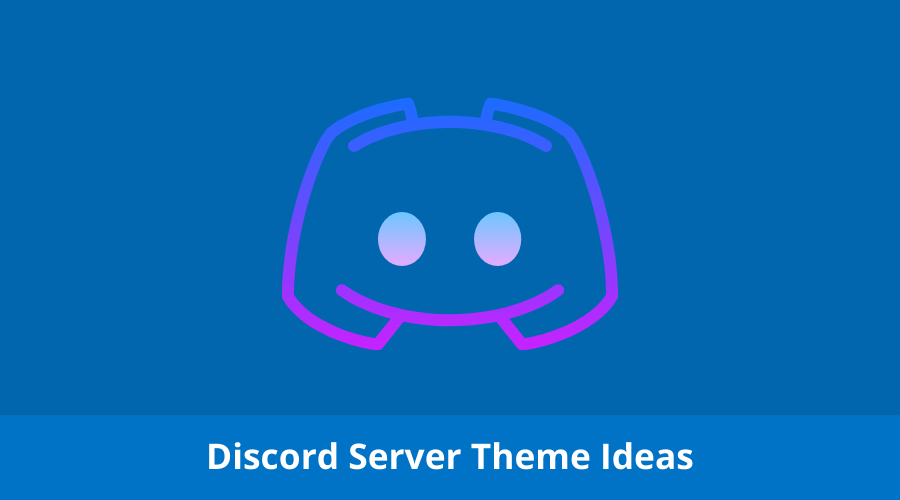 The Best Six Discord Server Theme Ideas to Apply
Themes are an excellent way of creating a sense of camaraderie along with providing an aesthetic vibe to your server. But for that, the theme must be appropriate and bear a message related to the server itself. Now the best six Discord server themes aesthetic that you can apply are:
1. Mythical Castle Theme
To provide a magical and mythical look at the same time to your server, the mythical castle theme may be the most suitable one. If you are fond of folklore, fairytales, and ancient myths, you should customize your server in this theme. You will find various mythical castle-related themes on various websites.
In the genre of mythical theme, you can also go with cave, ancient garden, and ocean. All these themes, along with the castle, are for providing a mythical vibe to the server.
2. Space Theme
There are many space lovers worldwide, and if you are one of them, then the space Discord theme is for you. Moon, stars, and the other space things will provide a celestial vibe to the server. In your space-themed Discord server, you can provide role names to your moderators and members related to space things.
There are also options for adding planet and space-related emoji to your server and making announcements related to that. Thus, a space theme can provide a whole new look and vibe to your Discord server.
3. Ocean Theme
This ocean theme will provide a calm and vast look to your Discord server. It is a nautical theme that you can try for a fun twist. The members of your server will find a bit of serenity through the server during the summer season. 
You can also try out this awesome oceanic theme to your Discord server in any season of the year. In this theme, you can provide a nautical-themed name to your server. It will also be cool to set the member's and moderator's names according to the ocean-related things.
4. Café Theme
The café theme is one of the most artistic themes that you can try. It is most suitable when the server is comparatively new. Availability of the whole variety of virtual food and coffee bots is the most interesting thing in this theme.
Those bots will allow you to order virtual snacks or coffee to simulate a funny and friendly experience. Through this theme, the members will know more about each other through discussions.
5. Retro and Throwback Theme
As human beings, we love to cherish our good old memories. You can even use any memory or throwback as the theme of your Discord server. By applying the retro and throwback theme, you can encourage the server members to share their favorite memories. That can be the throwback of films, songs, and games or something related to those.
When the server members share their cherishing memories, they will get to know each other better. There will be a lot of discussion among them about those memories, and the environment will become a whole lot friendly.
6. Seasonal Theme
The seasonal theme is a great option to use for your Discord server. There is no fixed theme for seasonal themes; as of season changes, themes will change as well. It will also be refreshing and will help the members to adapt to the server along the current season. 
If the current season is Spring, you can use the picture or emoji of a gorgeous blooming flower. For the winter season, hosting virtual coffee and hot chocolate events will be an excellent option for your Discord server theme. Thus, based on the season, you can change the theme and match it with nature.
FREE Custom Discord Server Templates!
Final Thoughts
The theme of your Discord server plays a vital role in attracting the eyes of the fans and followers. An attractive and aesthetic server theme will also keep the members and moderators fresh. But most users run out of theme ideas after a certain point which can lessen the server popularity.
To solve this issue, here we are with the best six Discord server theme ideas. You must try these theme ideas at least once, and your server will become way aesthetic than ever before.