As long as the exact content exists on every page of your manuscript, headers and footers are simple to create. This functionality frequently perplexes users beyond the fundamentals. The key to functioning well with headers and footers is to remember that they correspond to sections, not the file or specific pages and that each section of a file can have its own headers.
When you desire unique headers, you often wind up fumbling your document by trying to do things you don't understand. As a result, this article will show you how to unlink headers in Word, as well as other methods for modifying your headers.
Headers
The header is a section of a file that appears at the start of any page. It's excellent for displaying extra material such as the caption, writer, and number of pages, as well as items and pictures that help your work stand out.
Headers can potentially aid in content organization and readability. Most users will find that creating expert-looking headers with MS Word is a breeze. Yet skilled users, however, may encounter challenges when working with papers that require more than one heading, such as business or academic materials. Various headers can be used on the title page, the primary content, and other pages in multiple layouts. 
Header & Footer Tools
Anytime you update a page's header or footer, the Header & Footer Tools menu appears. This section enables you to adjust the header's parameters and enter elements apart from simple text.
Process of Unlinking Headers in Word
You must first learn how to insert headers before you can unlink them. Inserting a header is as simple as placing the mouse cursor in the upper margin of a section and double-clicking to access the Header editor. Everything you put in this area is shown on every page of the file.
A header can also be added using the Microsoft Word toolbar. This approach offers the benefit of pre-formatted selections. Microsoft Word has colored separating lines, file name text fields, date text fields, page number text fields, and other features in its headers and footers. Applying any of these preformatted designs will help you conserve time and make your papers look more professional. This is how you do it:
Navigate to the Insert menu.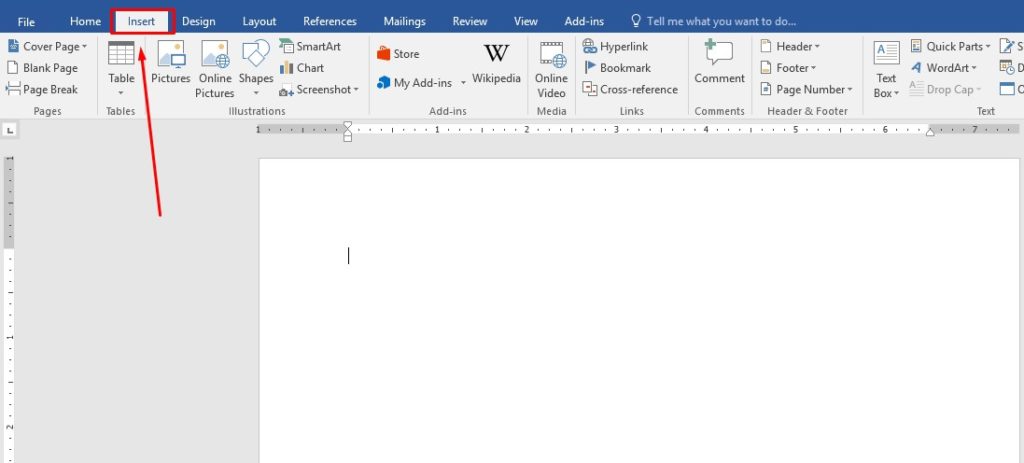 Press the Header or Footer down arrow from the Header and Footer area.
Pick your preferred choice.
The Header & Footer menu emerges.

To resume the text's core content, select Close Header and Footer.

Unlink Headers from Earlier Sections
Inside the header or footer, tap any place.
Navigate to the Header & Footer panel and select Link to Previous to disable the link.
For this part, design a fresh header. This now acts separately from the preceding ones because it is no longer tied to them.
Generate Unique Headers for Different Pages
Although Word is accessible on cellular devices, the majority of people choose to utilize it on their PCs because it is far more efficient. It's simple to set up a running header in your text using a PC. Thus, before we walk into how to make distinct headers for every page, let's first go through how to make a header in the first instance:
Launch a blank Word file.
From the menu bar, select the "Insert" pane.
Inside the "Header & Footer" option, select "Header."

You have the choice of using a blank header or using Word's built-in header settings. The picked heading will show on each and every page of the text once you've completed these instructions. If you prefer a distinct header on each new page of the Word file, however, follow these steps:
Inside the menu bar, select "Layout."
Under the drop-down list, choose "Breaks," then "Next Page."
Your pointer will fall on the next page of the file, also having the identical heading. To undo this, visit the "Design" panel and navigate to the "Navigation" portion by double-clicking on the header.
Toggle off the "Previous Link" function.
Exit by clicking "Close Header and Footer" button.
Therefore, you may modify the name of the new header or apply an alternative logo because the headings are no longer related. Essentially, you're dividing the text into different portions and entirely unlinking these sections. This procedure may be executed as many times as required to generate several headers on a page.
Create a Page-Altering Header
You may use the "Different Odd & Even Pages" option to illustrate a distinct header on alternating pages. That's how it operates if you're running a Word desktop program on a Mac or Windows PC:
Open a new Word file.
Choose "Header" under the "Header & Footer" portion of the "Insert" pane from the menu bar.

Pick a blank header or any of the pre-built alternatives.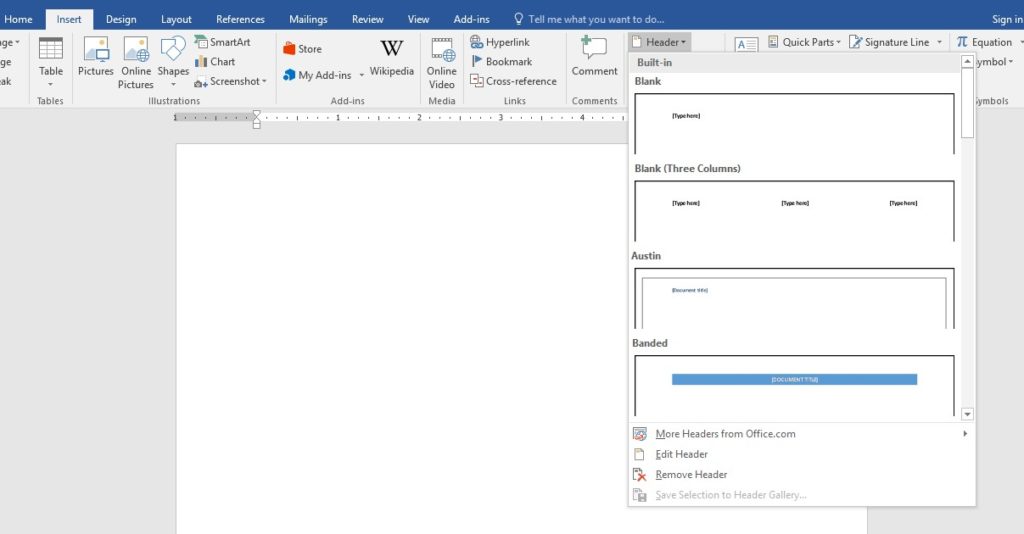 Pick "Different Odd & Even Pages" choice in the "Header & Footer" tab.
Firstly, make a header for the main (odd) page.
Return to the previous page and redo steps 2-3 to design a new header.
Finally, select "Close Header and Footer" from the menu.
All through the Word file, you must be ready to view the distinct headings on alternating pages.
Incorporate Page Numbers, Dates, Timings, and Additional Significant Elements
Word has a lot of choices for autonomously inserting data. Inputting page numbers, for instance:
Navigate to the Header & Footer panel, after which to the Insert tab, where you'll notice Page Number.
Choose the required options under Format Page Numbers. If you used Styles to design your text, tick the Include Chapter Number tick box. To change the starting number, hit the up or down buttons. Finally, hit OK.
Choose Date & Time from the Header & Footer option to insert the time and date. Inside the dialog box that displays, select a date style and then select Update automatically to ensure that the exact date and time are always displayed in the work.
FAQ
Is it possible to have different footers for each page?
Answer- You certainly can. Any page in your Word file may have a unique header as well as a unique footer. All of the steps above qualify, with the exception that you'll select "Footer" rather than "Header" when necessary.
In Word, how can I unlink two sections?
Answer- Choose the "Header & Footer Tools Design" panel from the home screen, after which choose the "Link to Previous" option in the "Navigation" area of this pane. If it is selected, UNSELECT it and unlink this portion from the section before.
What's the easiest process to get rid of the second page's header?
Answer- Place the pointer at the header of the page. The "Header & Footer Design menu" will appear in the environment. Toggle on (checkmark) "Different first page" inside the Option category. Finally, go down to the next page and modify or delete the heading.
How to have different HEADERS in Word
Conclusion
Word is a powerful word computing program, but it may be intimidating at times. Users may personalize and fine-tune their papers using various tools and settings. In many respects, the header and footer components appear simple, but they may get confusing at moments, and this post will show you how to unlink headers in Word to assist you. Yet, there is a lot you can perform, such as modifying the first page's header and making alternate page headers.