When a group of friends wants to "hang out," Discord is a great application for them to use. However, certain institutions (including schools and colleges) restrict access to the internet in general and Discord in particular. In this post, you will learn about Discord Unblocked Proxy as well as alternative options for accessing Discord while it is prohibited at your school.
A proxy server or website may usually unblock and hide your online identity while you surf the web. VPNs, web browsers, and other similar tools are two more options.
How Do I Get Discord Unblocked Proxy at School?
Several pupils have voiced confusion over why their schools have restricted access to Discord. To put it plainly, the policy exists to prevent students from abusing the system in the context of school activities. The barrier may also be put in place to safeguard against students using Discord to distribute inappropriate materials.
Use a VPN to Access Discord
To bypass geographical restrictions on the use of certain websites, apps, or other online resources, a virtual private network (VPN) is an invaluable tool. If you're wondering why you can't access Discord at school, it's likely because your IP address has been blacklisted. If you want to access Discord from your school's Chromebook, you may do it with the use of a VPN.
If you're wondering how to unblock Discord at school, you may turn to any of the various VPN services now accessible online. Commonly, you'll need to pay a subscription fee in order to make use of such services. While VPNs aren't native to Chrome, there are a few add-ons you can install.
Try the Browser App
Using the browser version of Discord rather than the application is another option for getting around school filters. In most cases, organizations like schools will not actively restrict apps, but they will prohibit you from downloading the application's executable file.
Alternatively, you may bypass the hassle altogether by downloading the free Discord browser tool. The Discord browser client is very identical to the Discord application; however, it requires you to access your account via a web browser.
Enter the Discord website.
To access, please select the Login box.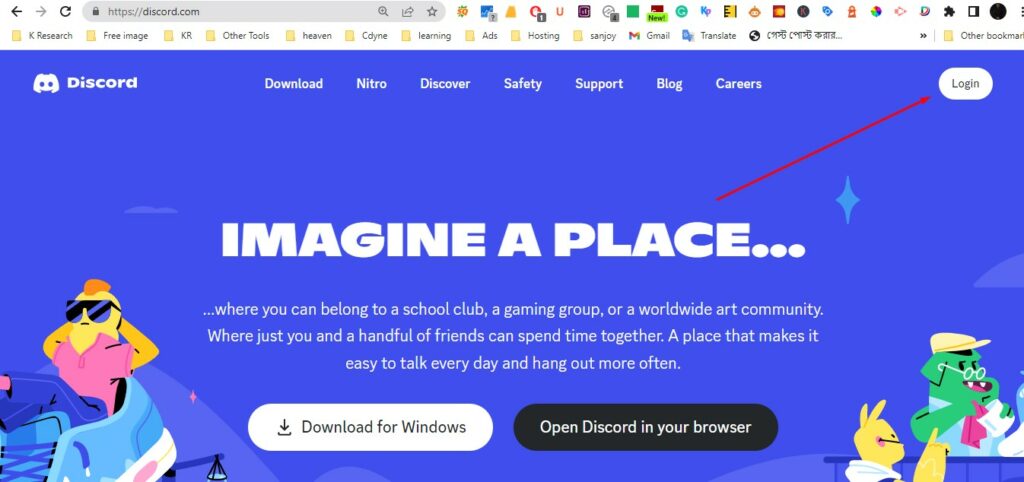 Put in your username and password, then hit the Log In button.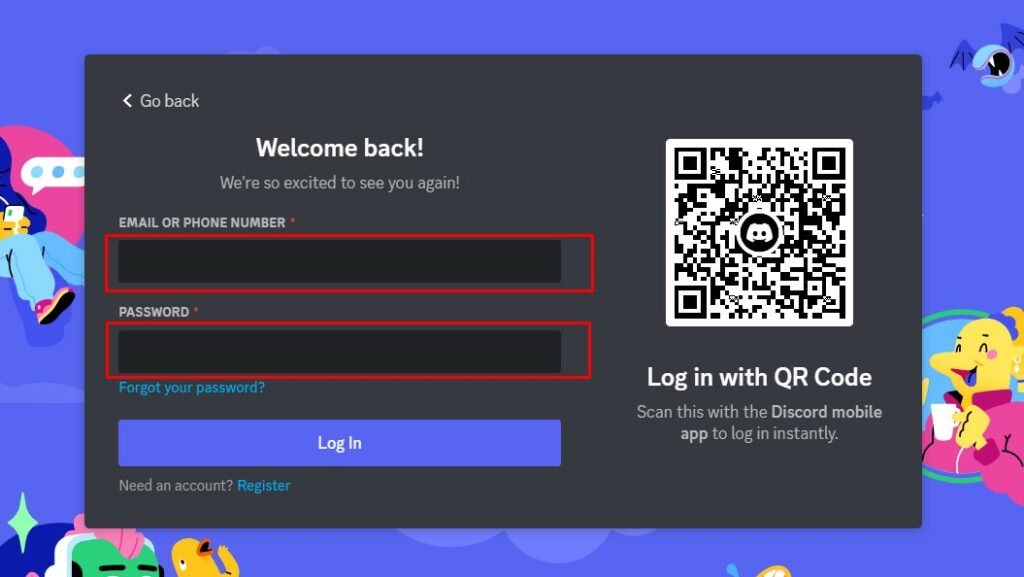 Copy the IP Address
Institutions of higher education frequently utilize content blockers made to filter out material based on keywords. Therefore, you might not be able to visit some websites if you conduct a search using phrases that are restricted by these programs.
If you're on Windows, you can get around content filters by entering the IP address of the official webpage and visiting it instead of trying to find out why is Discord restricted at school, how to enable Discord on a school Chromebook, or how to unblock discord at school.
Input "Command Prompt" into the Windows search box, and then select "Open".
Follow the instructions and hit the Enter key when finished.
You should now be able to view the IP address of the webpage.
Make a note of the IP address so you can paste it into Google. This strategy works, and it's likely that you can get Discord unblocked at your institution.
Use a Web Proxy
You should be able to browse the Discord website and mobile application from behind the firewalls at your school or university by using a web proxy server.
This strategy conceals your IP address by sending your data through a series of intermediary services. Your school's web proxy server should allow you to connect to Discord if you can access it in the usual way from a school computer.
Don't forget the importance of using trustworthy and secured web proxy servers. As an example, Hidester is both simple and free to use. To use this web proxy, launch it and then paste in the address for the Discord server before clicking the "Surf anonymously" button. You may use Discord without downloading the executable file by going to the website and logging in.
There are many more options available than Hidester; some of these include Hide.me, Proxysite, Kproxy, and Whoer. Everything is safe, at no cost, and easy to use. They all basically operate using the same idea.
Install Discord from External Storage
If you are unable to download the program via the browser at school, you can try installing it from an external storage device instead. The Discord program may be downloaded from another network, such as at home, and then imported into the computer via an external storage device, such as an SD card or USB device.
With any chance, the program may be installed locally on your machine and used independently of a web browser. While some university and college computers will permit you to install files without asking for permission, others may not.
Use Discord App from Another Device
If your school's router didn't ban the application because of Discord's IP address, you should be capable to use it on other devices. You may get Discord from either the Play Store (Android) or the App Store (iOS) (iTunes). Having it installed on your mobile device will allow you to use it outside of the constraints of your online browser.
Utilize the Alpha Testing Version of Discord
When organizations prevent access to the most recent and greatest versions of software, the most popular variants often go unchecked. Hopefully, the Alpha version of Discord hasn't been blocked from your school or office.
If you're having trouble connecting, please visit canary.discordapp from your browser. If you're having trouble manually entering the IP address, you may utilize the IP approach mentioned above by copying the address obtained by typing "ping canary.discordapp" into the Command Prompt.
Use a TOR Mirror
Accessing Discord on a work or school network that has restricted it might be challenging, but using a TOR mirror is one option, as discussed in the comments. Whether or whether this strategy is successful for your network depends on the configuration of your firewalls and other security measures. It's possible that you'll need to test a few different mirrors before you find one that works for this purpose.
Browse Carefully
There's a good reason why organizations like universities and high schools prohibit access to services like Discord. Not only are these platforms a distraction, but they also facilitate the disclosure of private information among students. When utilizing a virtual private network, you need to take extra precautions because of the increased risk of exposure to harmful data. If you find a way around these restrictions, please do so with caution.
Just keep in mind that your school or employer can easily find ways to circumvent the same firewalls and internet limitations that you can. If they put forth the effort, no strategy will last forever.
How Do You Unblock Discord on a School Chromebook?
If you want to use Discord at school, you can get it unblocked by following these easy steps on a school Chromebook.
Initiate the process by logging into your Chromebook and then clicking the cog icon in the lower right section of the display to access the Quick Settings menu. A gear icon will appear; click it now to access the settings.
Choose the Apps menu item on the left sidebar. It's time to turn on Google Play by tapping the toggle switch.
Next, go to the Google Play Store and look for Discord there. Simply hit the install button to continue. Do not interrupt the installation process. To access the software once it has finished installing, use the Chrome OS Launcher. App users may find it on the Play Store. To finish, launch Discord and log in with your credentials.
Final Words
Although Discord is an open VoIP and text chat application, it is restricted in some regions and networks. Due to these limitations, you will not be able to use the Discord application or website in its entirety. To get over Discord's limitations, you'll need to try a few different things. Use the Discord unblocked Proxy and other techniques described in this post to access the service even while at school.